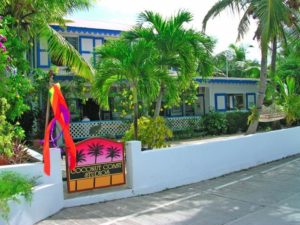 On the beautiful island of St. John in the U.S. Virgin Islands, Elaine Estern is living the dream. Residing above her studio on Frank Bay, you can find her painting the scenic vistas from her front porch at Coconut Coast Studios.  Inside you can find original watercolors, giclees, prints, framed tile murals, magnets, notecards, gifts, souvenirs and more. Please stop by the gallery and say Hello.
Hours are Monday – Saturday, 10 am to 5 pm
Closed on Sunday
Check out the latest News from Coconut Coast Studios on our Coconut Telegraph Blog
Join our mailing list to receive the latest news and
updates from Coconut Coast Studios

Elaine's limited edition framable art calendar, Reflections of St. John. Featuring 12 new images that will take your breath away

Over 200 images to choose from in 3 sizes: single 8×10 tile, 6-piece mural or 12-piece mural
with 4 framing options: Faux Coral, Mahogany, White Wash Lobster Trap or Dark Lobster Trap. The perfect addition to your home!

Watercolor artwork depicting scenes around St. John and the neighboring Virgin Islands. Elaine is known for her two world creations, showing both above and below water in the same piece

Elaine's first illustrated children's book, One Lucky Duck

Lithographs, giclees, tote bags, luggage tags, magnets and lots more! Limited edition fine art prints

Love the view from your villa? A special memory at one of the beaches? How about your dog or cat in a hammock? Have Elaine paint your favorite scene
Thank you all for staying in touch with us! It was heart warming to get all of your emails, cards, orders, and calls. After two months I figured out how to forward the gallery phone to my cell phone! So, if you have been calling, and I did not respond,… Read more